Feeds
You can import NewsML, and RSS feeds from other sites, or even set up an Instagram Feed using hashtags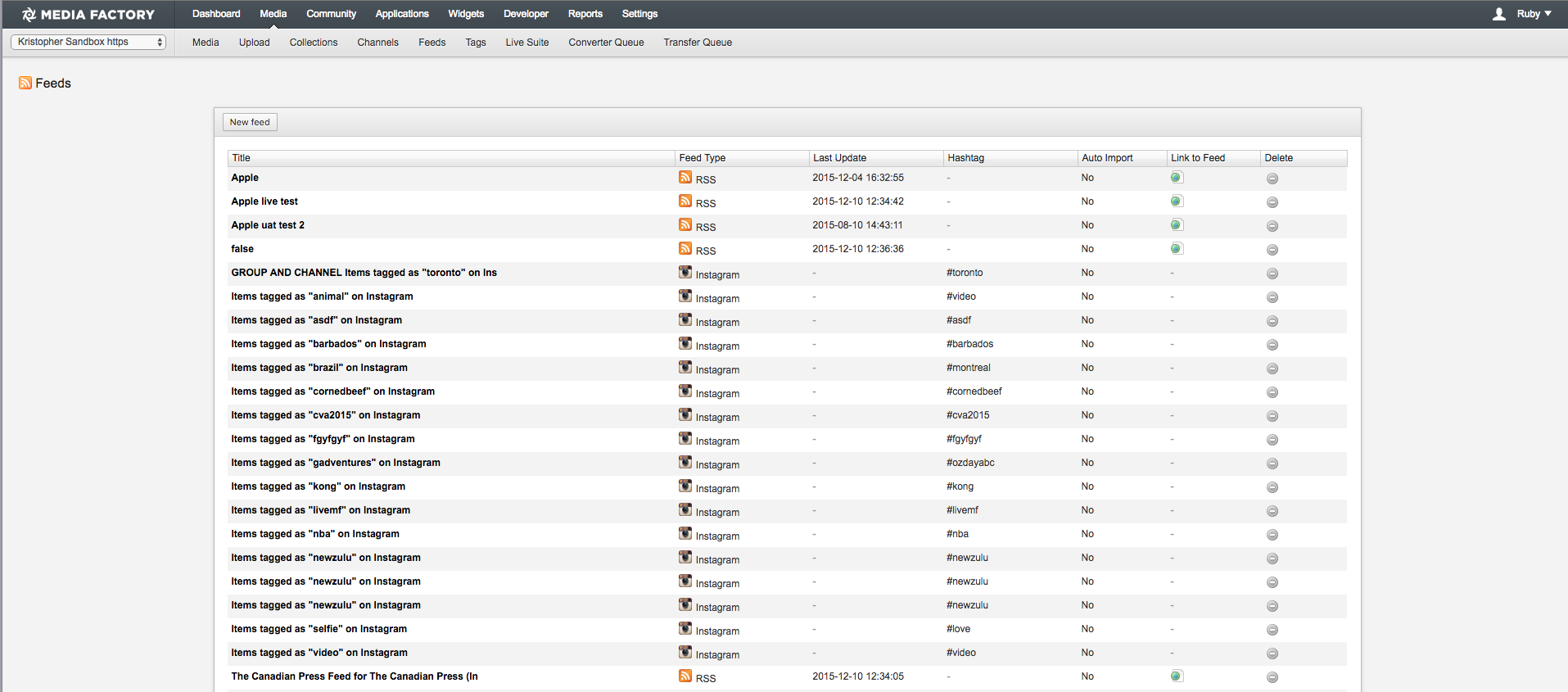 Note: Images cannot be imported unless there is an IMG tag in the HTML within the article. The image will be rendered but the quality might be compromised
To Set Up Feeds:
In the Navigation bar, go to Media > Feeds
On the Feed Aggregator page, click "New Feed"
Fill out the required information: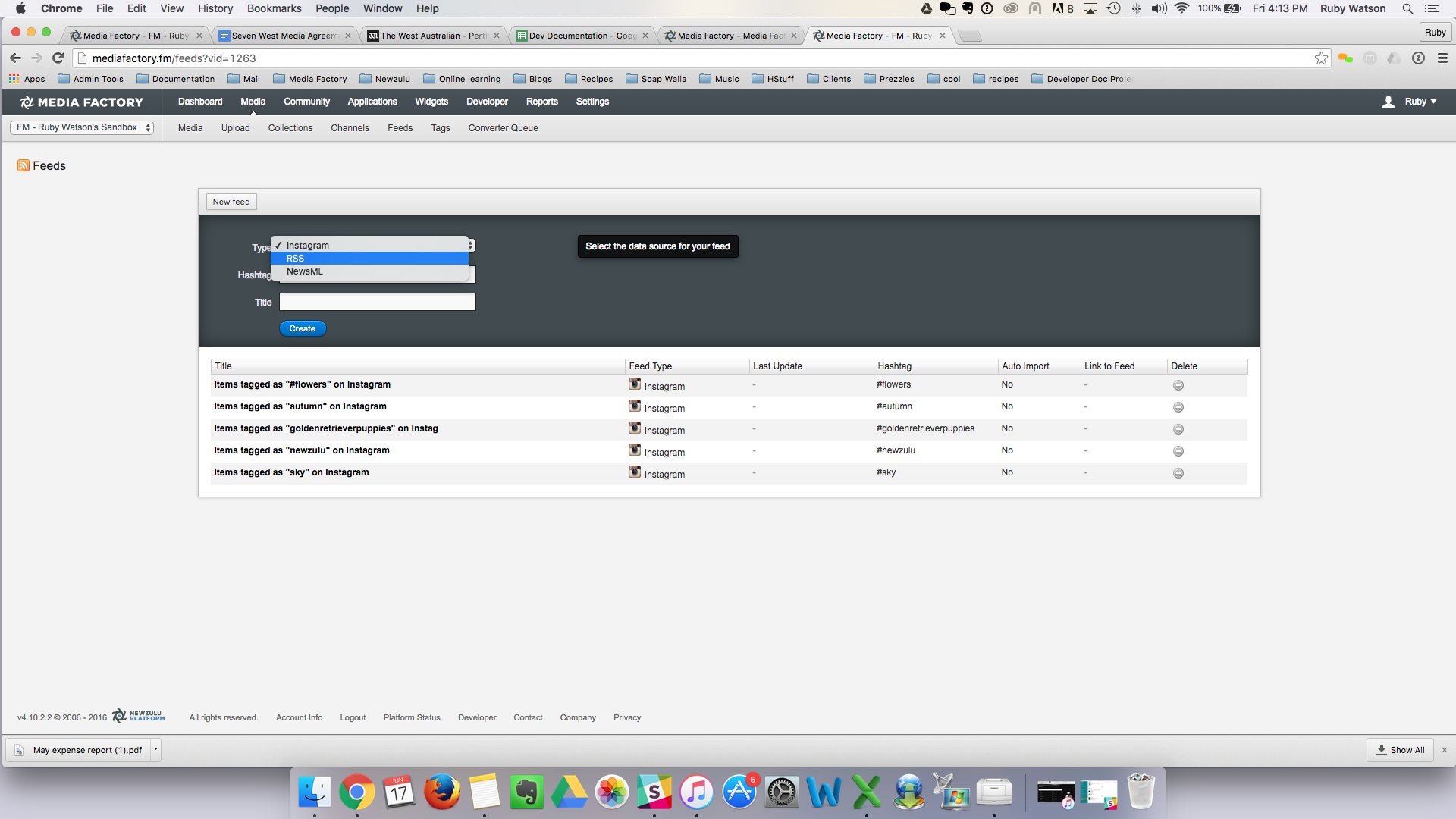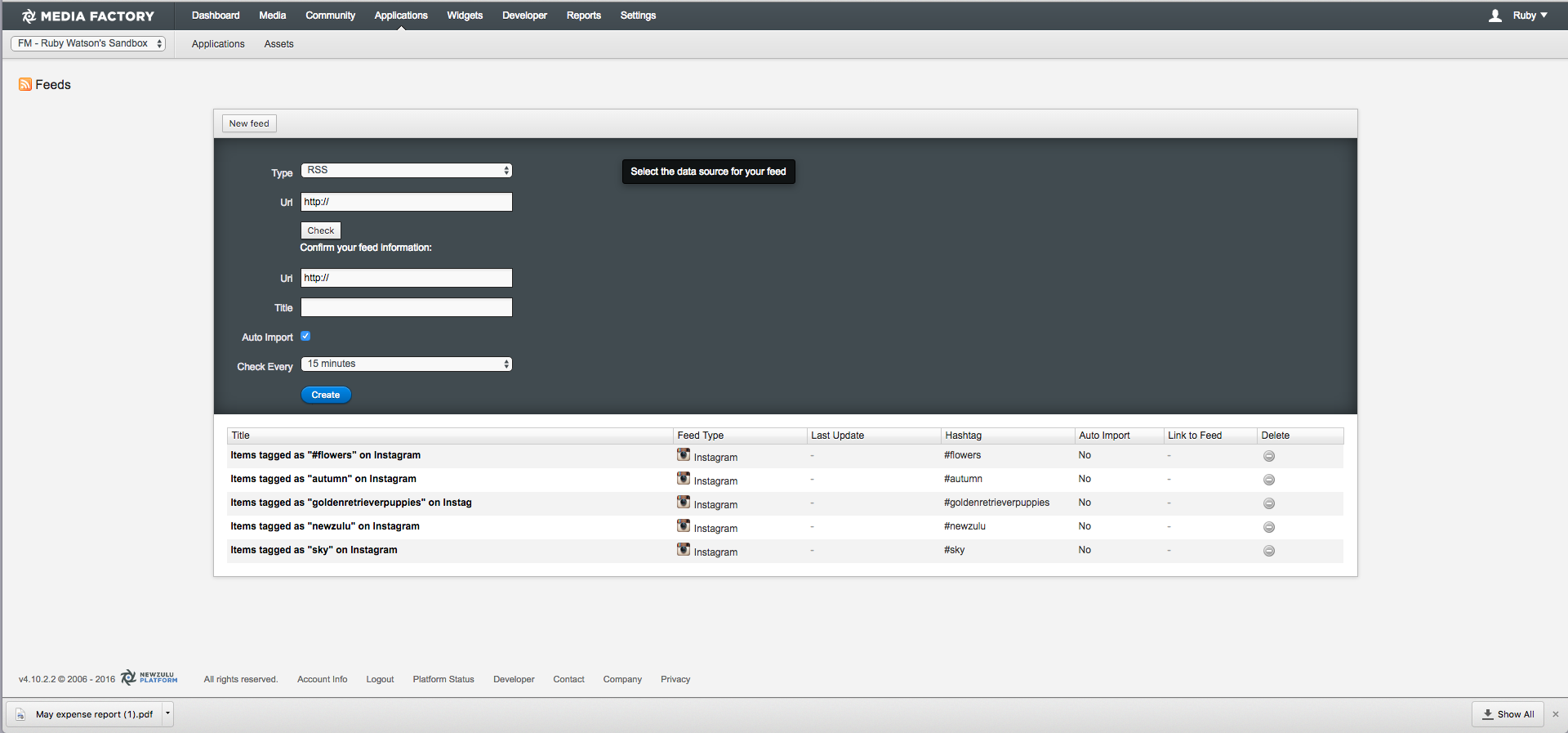 For RSS & NewsML
Enter the URL of the website or RSS feed you want to aggregate
Enter a title for the feed. The title will appear in the list of aggregated feeds
If selected, your feed will automatically be imported into the Platform
Select how often you want to check for new posts
Hit "create"
Note: You cannot edit the URL and title information once the feed is created. However, after the feed is created you can specify the channels in which you want it imported
For Instagram
Simply type a relevant hashtag for which you want to source content
Type and save your Instagram Feed Title. Hit "create"